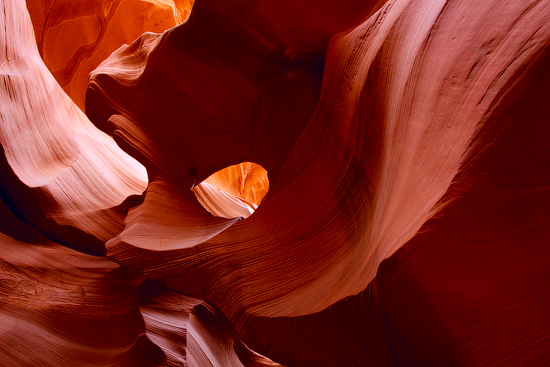 I must confess that for some unknown to me reason I really like canyons, especially narrow ones –  so you can only imagine how fascinated  I felt being in a such remarkable and famous place like Antelope Canyon.
Antelope Canyon has two narrow sections, which attract enormous interests among tourists and photographers – Lower and Upper Antelope Canyons.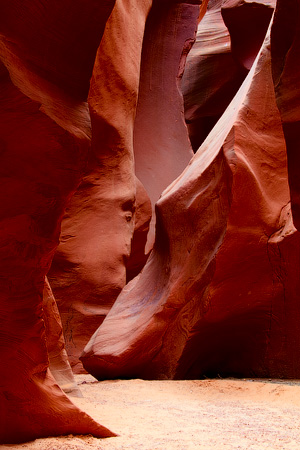 If you don't know where to look for it, Lower Antelope Canyon is a hard to find place – the entrance to the canyon is so narrow that even standing in a few meters from there you still have a chance to miss it. But no need to worry – a friendly Navajo people who organise guided tours will show you the way.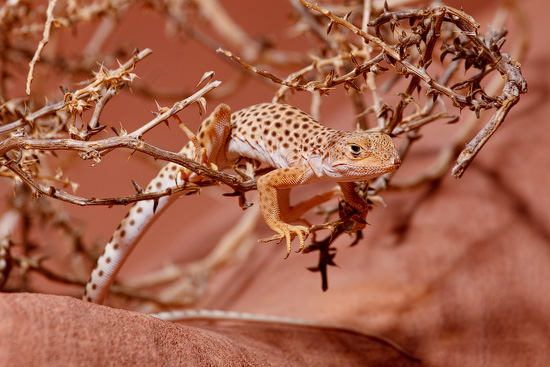 Lower Antelope Canyon is located near Page, a small town in northern Arizona, on southern coast of the Lake Powell. You can find canyon entrance and parking area by following a Highway 98 and turning onto Navajo Route 22. There will be an entrance sign on your left.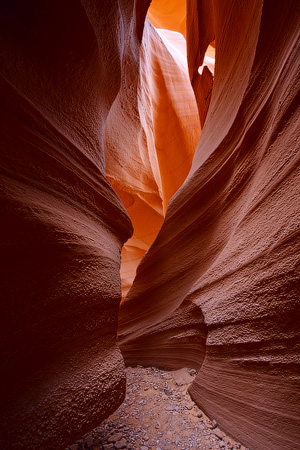 Unless you are a photographer, access to the canyon is possible with a guided tour only that lasts for about an hour. Photographers can get a so called "photographer's pass", a small badge which allows you to explore this magnificent place alone for four hours.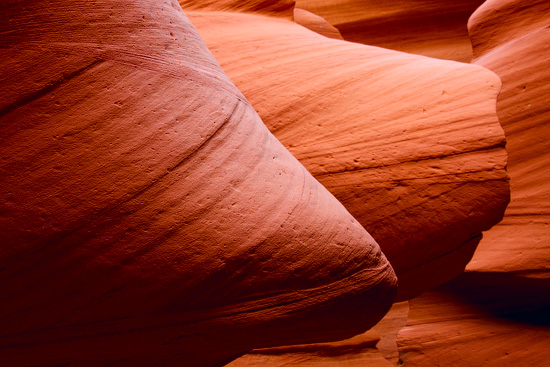 Antelope Canyon is a slot canyon – a narrow sandstone canyon formed by erosion caused by regular flash flooding and wind. Flooding occurs even in our days – on August 12, 1997 flash flood killed 11 tourists, due to another flood on October 30, 2006 canyon was closed for 5 months.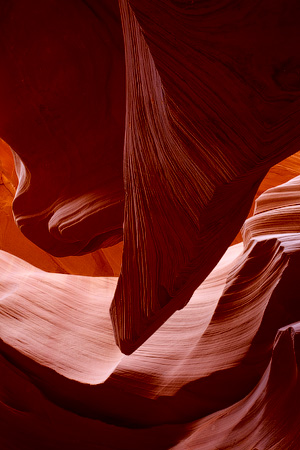 It is believed that canyon got its name because of the large number of Pronghorn Antelopes that lived in the area years ago. Another story says that it was called Antelope due to similarity between the texture of sandstone walls and antelope skin.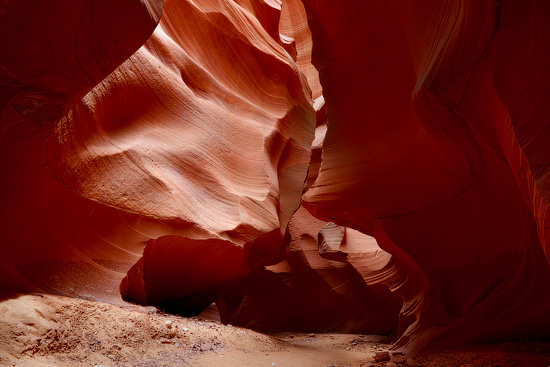 Navajo call this place Hasdeztwazi – spiral rock arches, and it is much closer to reality – I haven't seen antelopes or their skin in the area, but I have definitely seen rock arches inside the canyon.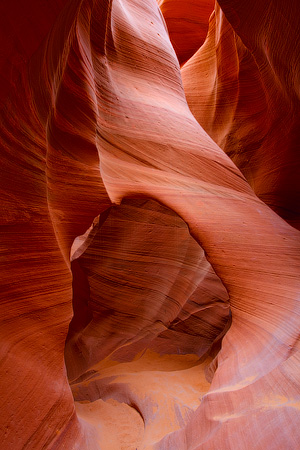 Lower Antelope Canyon is very narrow – there are not many places where you couldn't touch both walls at the same time, some sections are difficult to walk through, but it will not require any climbing – permanent steel ladders, installed in steep areas, allow a relatively easy hike.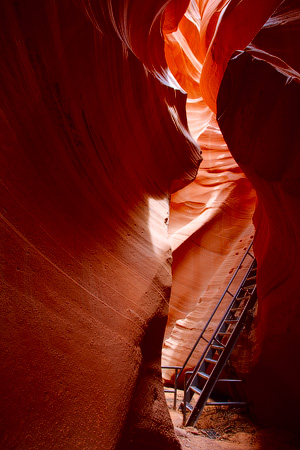 My opinion is that this canyon is best seen in the morning or late afternoon – during these times, when the light is soft, canyon reveals many of its colourful shapes and textures creating a relaxing and spiritual place. Midday light is interesting as well, but a bit too harsh.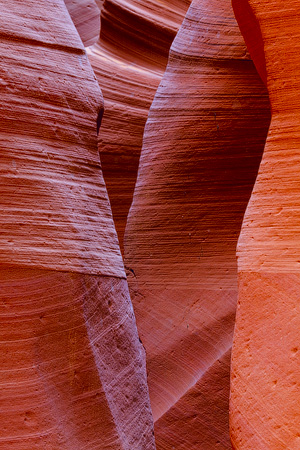 Some guides sing, play guitar or fife during the tour, adding even more magic to the canyon. Â I was lucky to hear how they play several times and it was a truly mind-blowing experience: being inside the canyon surrounded by all these colours, shapes and music is something that I will never forget.