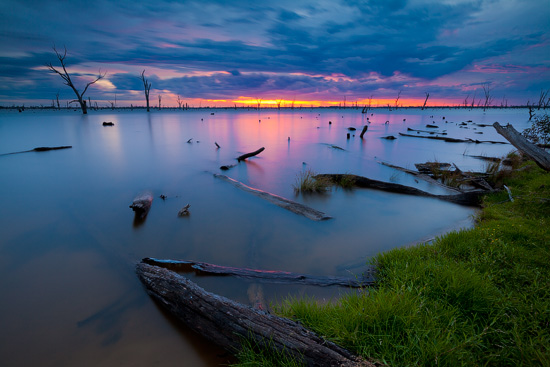 Lakes are perfect subject for landscape photography. No matter what – clear skies or storm, drought or drenching rain, interesting foreground or nothing at all – you can always find your perfect shot. And even if you can't, you can always leave your camera alone and simply relax and enjoy the view.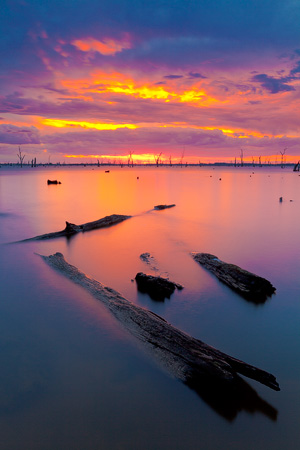 Lake Mulwala is an artificial reservoir built along the Murray River for irrigation purposes. It was first filled in 1939 but drained multiple times after that for weir maintenance. Lake separates two towns Mulwala and Yarrawonga and two states – Victoria and New South Wales.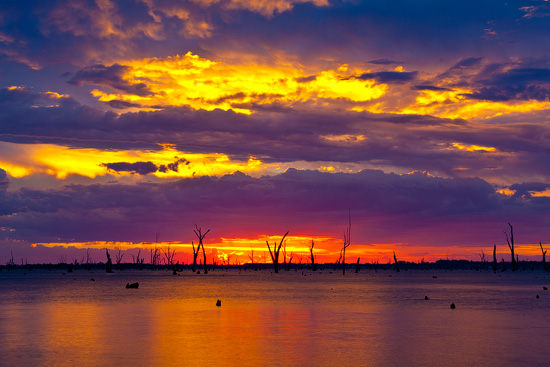 To connect towns together, Victorian and NSW Governments began construction of the bridge from both sides of the Murray River in 1917, well before the lake. It took them about 7 years to complete it and realize that they wouldn't meet in the middle, as a result, bridge has bend and dip right in the middle.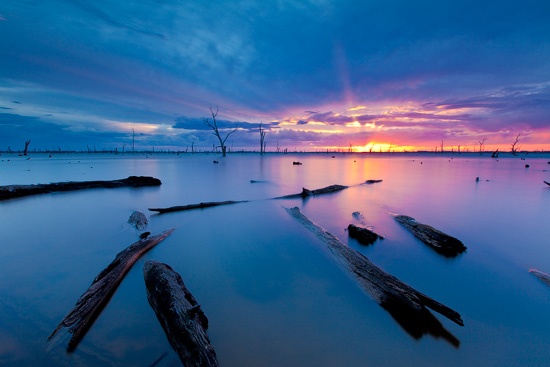 As I learnt, cockatoos use this lake as their breeding place, and I was "lucky" to encounter thousands of young birds trying their best with their voice. If you have ever heard how cockatoos sing, you'll know how lucky I was – sometimes it was almost unbearable. But cockatoos are not the only visitors there – lake is also very popular among fishermen and other water sports enthusiasts.
There are plenty of accommodation options in towns on both sides of the lake, including a large free camping area right next to the Denison County Caravan Park on New South Wales side. It has no facilities, but the location is perfect.