Sand dunes are definetly among the list of a must see attractions of the Coffin Bay National Park. Dunes are located along the ocean beaches and stretch for kilometres in length and width. A 10 kilometre Gunyah Beach is one of the good spots with a stripe of sand dunes about 1 kilometer in width.
Coffin Bay National Park is located on the southern part of the Eyre Peninsula, approximately 50 kilometres west of Port Lincoln.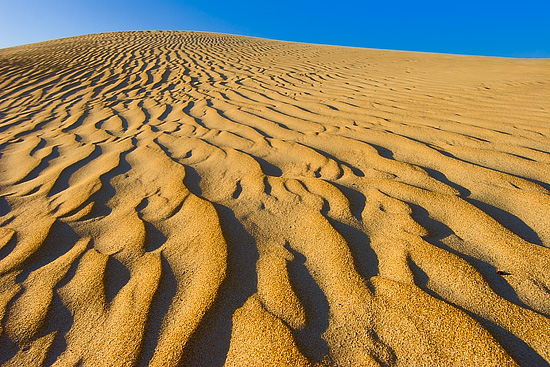 Gunyah Beach and sand dunes are located in 15 kilometres from the Coffin Bay, a small town next to the national park. Form there, take a sealed road to the park (Yangie Trail) and follow it for approximately 12 kilometres until a turnoff onto 4WD track to the Gunyah Beach. This track is suitable for 4WD vehicles only.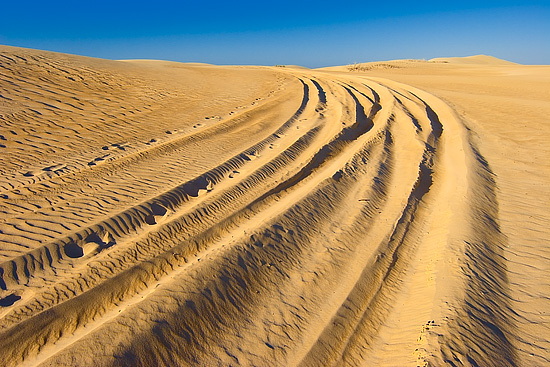 After couple kilometres, you can leave your car on a small car park and continue to sand dunes by feet or deflate your tyres and enjoy driving.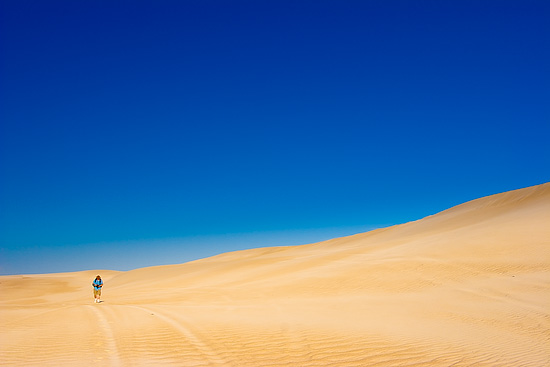 A series of road markers are established along the track, however some of them are covered by sand and hardly noticable. After the sunset you will not find them unless you know where they are.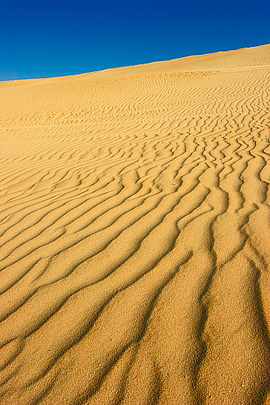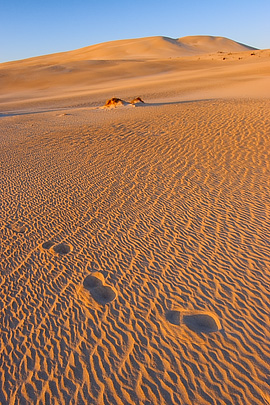 As many other locations, sand dunes are best when lit with the low light, and if you haven't been there yet, my advice is to come there couple hours before the sunset – you'll have enough time to get to the car park and walk to dunes. Remember, even to get to the car park you will need a 4WD vehicle.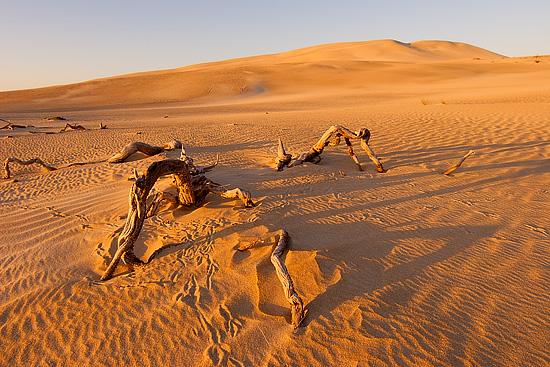 Access to the beach and dunes is limited to 3 kilometers  from each side of the track - there are important seabird refuge and breeding areas beyond that point.

If you took my advice and decided to stay until the sunset, you'll be rewarded by the magnificent view of sand dunes lit by gentle sun. You'll also notice that same dunes look absolutely different during twilight.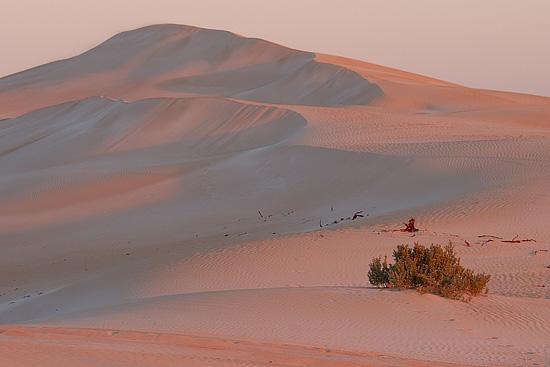 Please take an extra care when driving back from dunes, many native animals will be jumping, running and flying around your car. Please, slow down.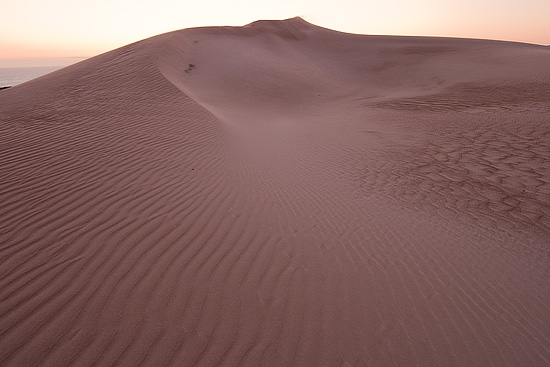 Additional:
– Coffin Bay National Park
– Wikipedia
- images on flickr