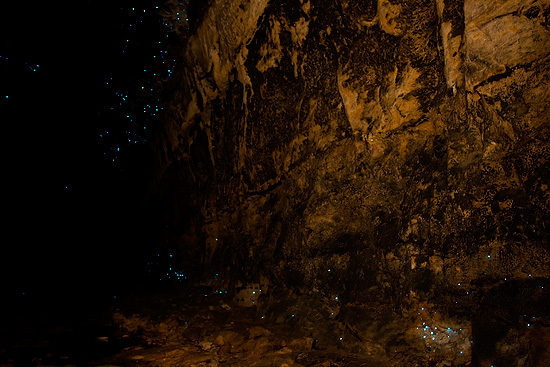 Glow Worm Tunnel is an old abandoned railway tunnel located in the Gardens of Stone National Park, approximately 160km west of Sydney. Originally built as part of Newnes railway in 1907 it is now a popular tourist destination in the greater Blue Mountains area and famous for its glow worms.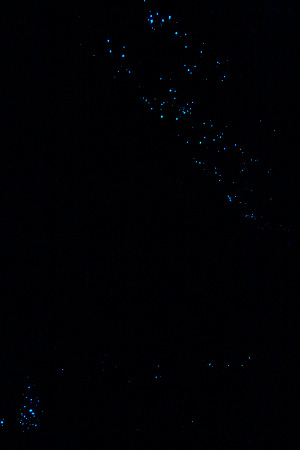 The best way of getting there is from Lithgow by 28 km unpaved road that begins as Atkinson Street near State Mine Railway Heritage Park. Road is well maintained and generally suitable for 2WD cars. You can leave you car at the small car park at the end of the road and follow a 1km walking trail to the tunnel. Trail leads through the tunnel and continues as Pagoda Walk through the area with some interesting rock formations. It is a circuit trail, so you'll return back to the car park.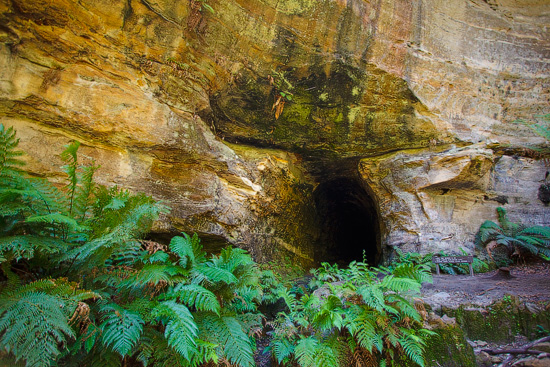 Alternatively, you can get to the other end of the tunnel by 4.5km walking track from Wolgan Valley. Track begins near the small weir across the Wolgan River 7 km from Newnes.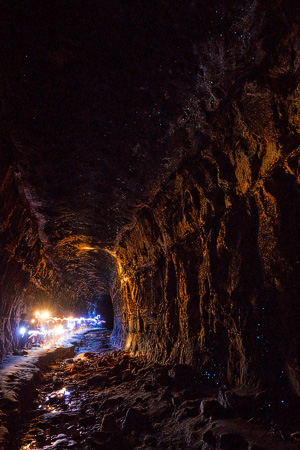 Tunnel is 600 meters long and makes a slight turn along its way blocking most of the light – it creates a complete darkness closer to the middle of the tunnel, allowing visitors to observe glow worms during the daylight hours.
To see the glow worms – switch off your torch, be absolutely quiet and wait for couple minutes. Please do not disturb worms in any way.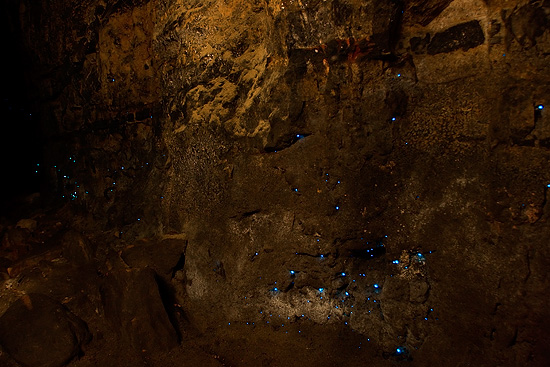 If you are planning to visit this amazing place, please do not forget torch and consider wearing an appropriate hiking shoes – a floor inside the tunnel is quite rough and wet in some places.