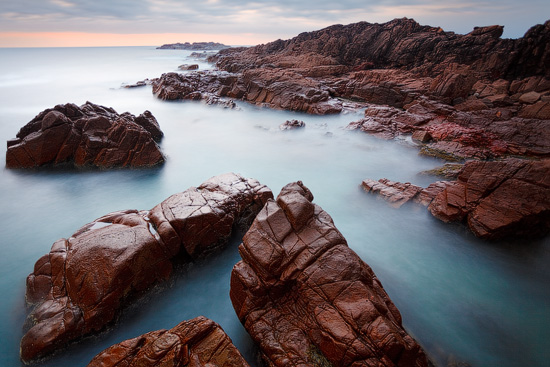 Are you a nature photographer? Do you like seascapes? Climber? Fishing, maybe? If your answer is yes to any of these questions and you are planning your holidays in Port Stephens region make sure that you visit these magnificent rocks of Fingal Head.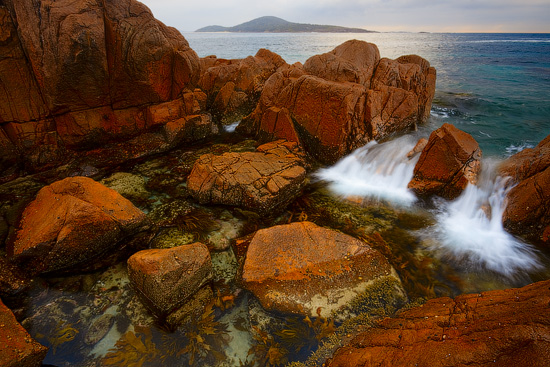 Fingal Head is located at the southern end of the Fingal Bay – a beautiful bay and small town just 4 kilometres south of Nelson Bay and 200 kilometres north of Sydney.
A short 500 metre long walking trail to Fingal Head rocks starts near the intersection of Pacific Drive and Squire Street. Track is damaged in some places with some fallen trees – it will take 10-15 minutes to complete it. It is also narrow and surrounded by trees so be prepared to wade through spider webs, even on the way back – spiders are doing an excellent job restoring their webs remarkably quick.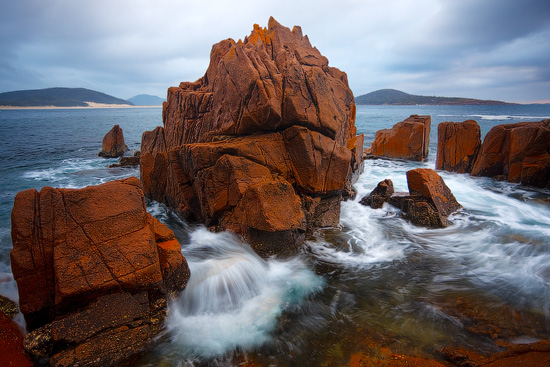 Obviously Fingal Head is not the only place to see there, I urge you to spend some time and walk along the coast to explore a number of small secluded pebbly beaches. They are not easy to access though.