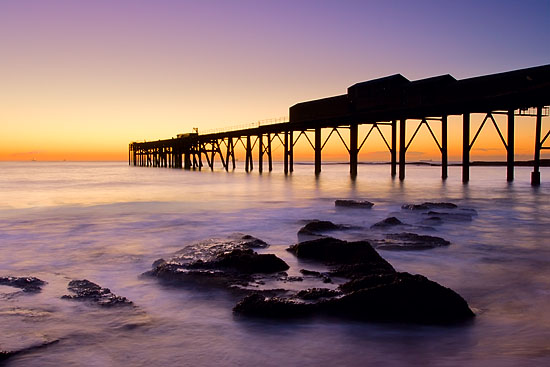 Catherine Hill Bay is a small, almost abandoned town in 90 minutes drive (about 120km) from Sydney and located on the Wallarah Peninsula which lies between a Pacific ocean and Lake Macquarie.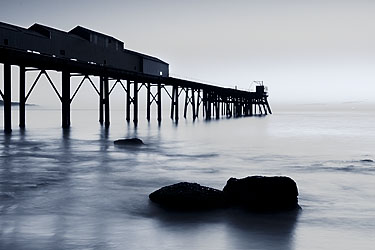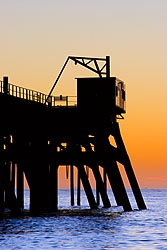 Town was built some time in 1870s as a base for coal mining. Catho wharf, a 200 meter jetty, and a coal loading dock were originally used to load coal onto the ships, but now closed.
Apart from the jetty that serves as an excellent attraction for photographers, this place offers nice and quite popular, patrolled beach and accommodation in historical cottages.