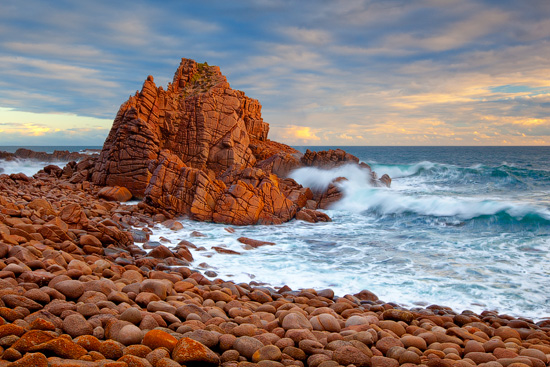 I love shooting seascapes and I honestly doubt that I'll ever get tired of it. I've seen so many capes, heads, beaches, bays and coves that I can't remember or count them all. Despite that, they can still surprise me and offer something different, something unique.
I knew that Cape Woolamai is special – it was on my list for quite a while and I saw many great photographs taken there, but even with these high expectations I had that "Wow!" moment once I reached the cliff's edge.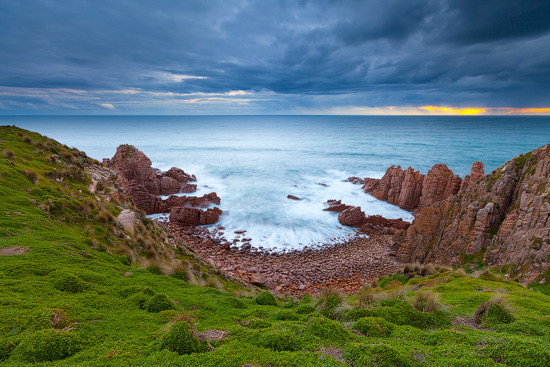 Cape Woolamai is located on the south eastern tip of Phillip Island, about 140 kilometres from Melbourne. It was named by George Bass in late 1790's, who found that the shape of the headland resembles the snapper's head. The word "wollamai" means snapper fish in aboriginal language.
The headland lies within the borders of the Cape Woolamai State Faunal Reserve which is an important breeding place for short-tailed shearwaters also known as Australian muttonbirds.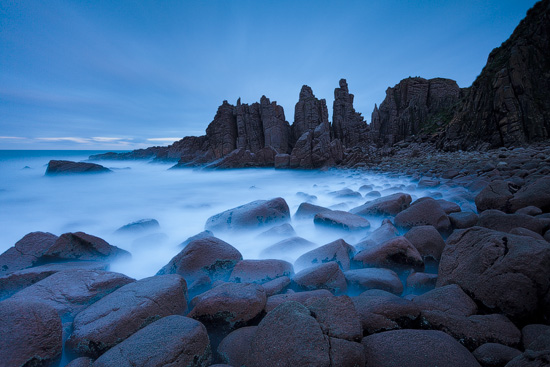 The Pinnacles, the most interesting spot, are on the western tip of the cape and can be reached from the Woolamai Beach car park in 30-40 minutes. While there is a walking track that begins right at the car park, I would recommend going along the beach (10-15 minutes) until you get to the wooden stairs which bring you up to the main track – it is ten minutes faster and much-much easier.