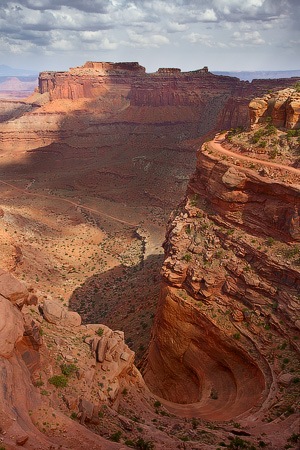 Canyons, slots, gorges, mesas, buttes, arches … and other strangly named rock formations created by millions of years of erosion – all of this without any trouble can be found in the Canyonlands National Park, all in one place.  Combined together it creates some of the most outstading landscapes I have ever seen.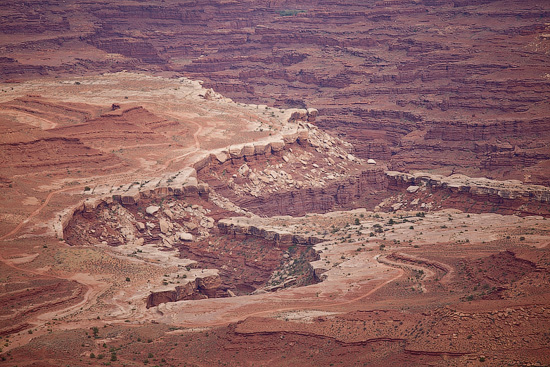 Park is located at the confluence of the Colorado and Green Rivers in the eastern Utah. Both rivers washed out up to 600 meter deep canyons cutting into 300 millions of years of  geological history.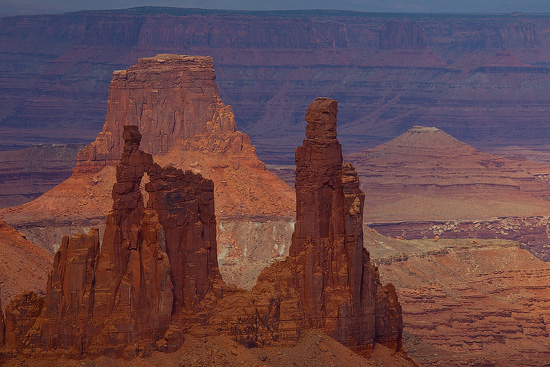 A complex network of countless tributary canyons formed by flood and storm water create an endless maze that extends beyond the horizon – a colourful and a truly unique landscape.

Rivers divide Canyonalnds National Park into the three main districts: The Needles, The Maze and Island in The Sky. These three areas are completely separated and can't be accessed directly from each other.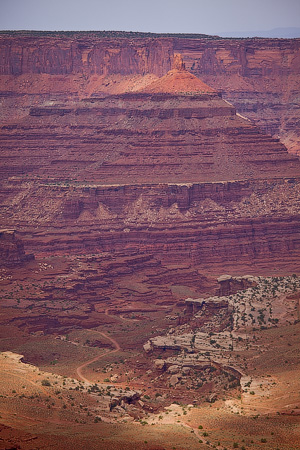 All main lookouts in the Island In The Sky district are accessible by the paved road and can be visited in a less than a day, more comprehensive exploration of this area (and that is definitely recommended) will require more time.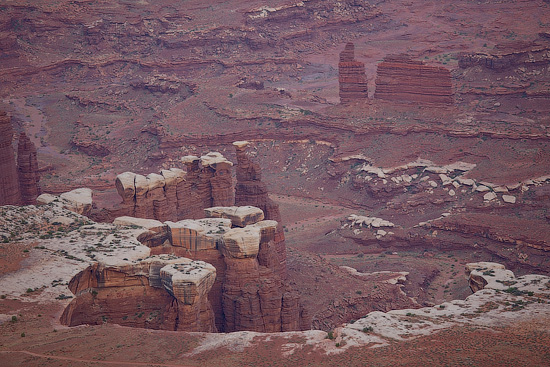 For adventurous people park provides a 4WD backcountry road along the rim of the canyon. Unfortunately, I didn't have enough time for it …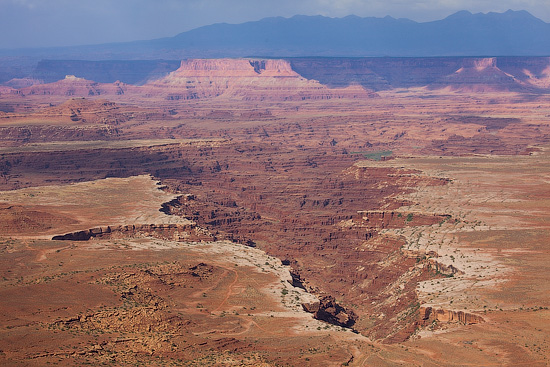 One of the main, and the most famous attraction of the Island In The Sky district is Mesa Arch. This postcard place can be found in about 11 kilometres from the Visitor Centre and best seen in the early morning.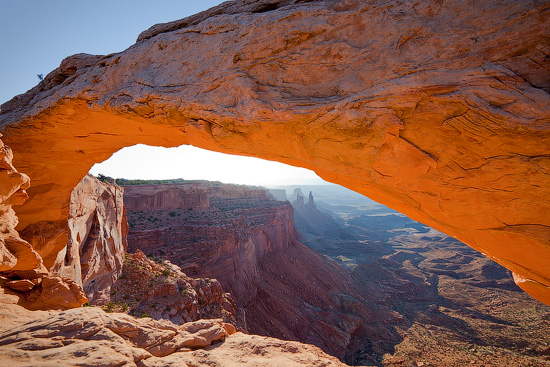 Although all lookouts present astonishing views, for sunsets I'd recommend visiting a western part of the district – views from the cliffs along the road to Upheaval Dome are unimaginable! There are no formed trails, but it is quite easy to find the way from the road.