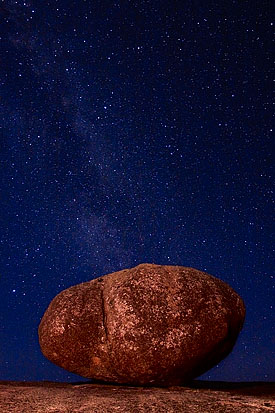 Bald Rock National Park is located in the New South Wales Northern Tablelands next to the Queensland border, approximately 750 km from Sydney and 250 km from Brisbane. Park entrance is in 30 kilometres north-east of Tenterfield, follow Mount Lindesay Road to get to the car park and camping area.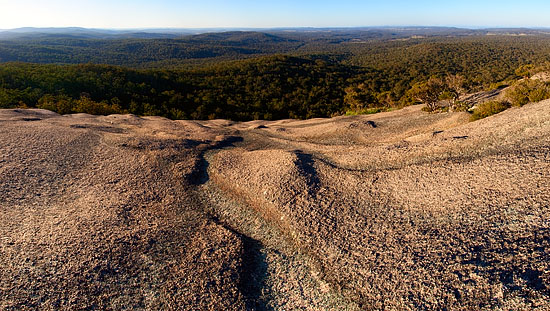 This park is named after its main attraction – an impressive, large granite dome – 750 meters long, 500 meters wide, rising 200 meters above the surrounding forest.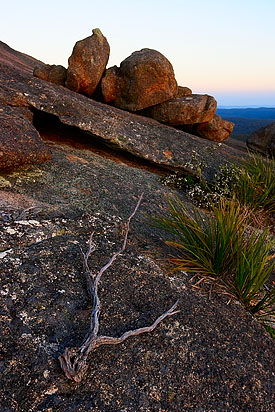 Some sources say that it is a largest granite monolith in Australia, other believe that it is the largest granite rock exposed to the surface in Southern Hemisphere.
However, from geology prospective, this rock is not true granite, according to the different sources it is a Stanthrope Adamellite that was introduced here during magmatism (formation of rocks by solidification of magma) event 220 million years ago.
Access to the summit of the rock is provided by two well-marked walking tracks – one is hard and steep over the face of the rock – for experienced hikers, another track is easier and follows a trail through the bush around the back of the rock. Â 
I'd recommend wearing a good footwear that fixes an ankle and is not slippery on wet surfaces.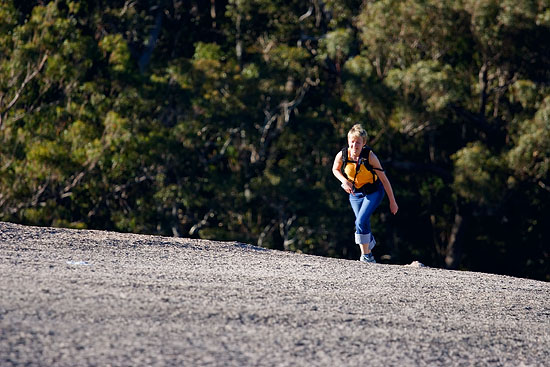 It is advised to reserve about 3 hours for a return trip, but if you're physically fit and experienced hiker, and you don't plan to enjoy views from the summit – 30 minutes will be enough (that how long it took for me to get from the summit to the car park and back over the steep track, when I found that I forgot some of mine photo gear).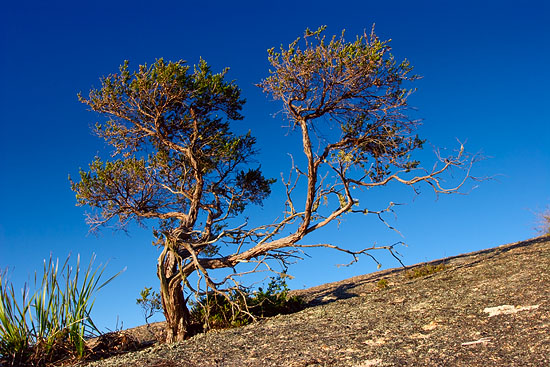 Once you get to the summit, you'll have a great opportunity to enjoy 360-degree panoramic views of local and QLD bushland including Girraween National Park, from 1277 meters above the sea  level.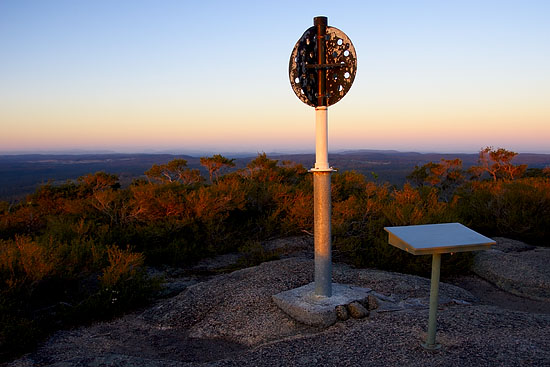 Additional Information:
– Tenterfield Visitor Centre
– Bald Rock National Park official page
– Wikipedia
– Images on flickr