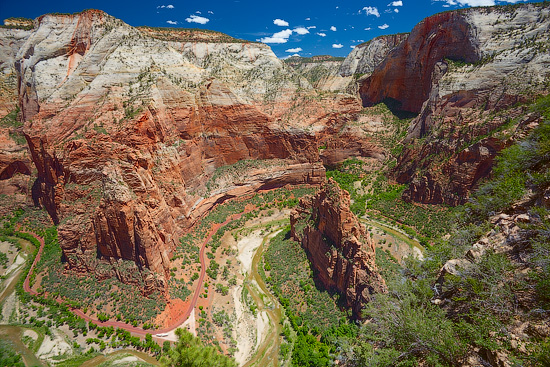 "Only an angel could land on it!" exclaimed one of the explorers after looking at this magnificent 450m high monolith in 1916. A bit later, thanks to that phrase, this rock was named as Angel's Landing and today, located in the middle of the Zion Canyon in southern Utah, this mountain features one of the best hikes of the region.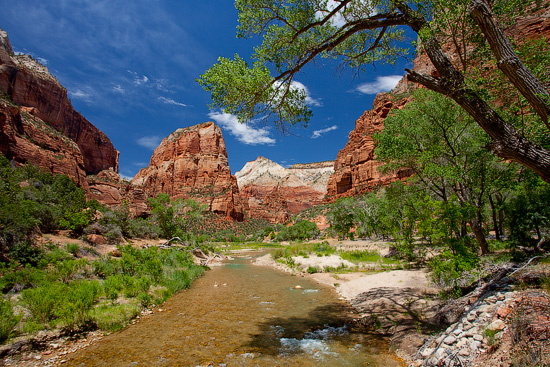 The Angel's Landing Trail starts at the Grotto Picnic Area and offers a 4km long ascend to the summit of the  rock.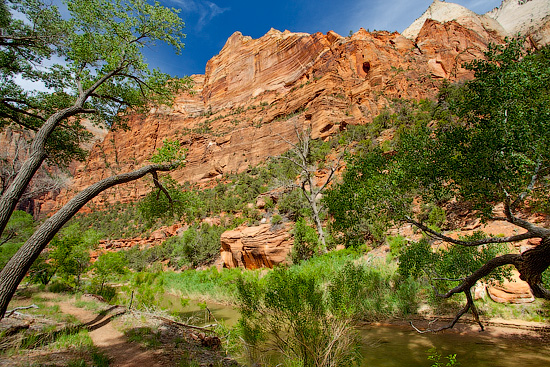 It is recommended to reserve about 5 hours to complete this strenuous trail. For us, experienced hikers, it took 3.5 hours to get to the summit, take photos along the way and return back to the bus stop.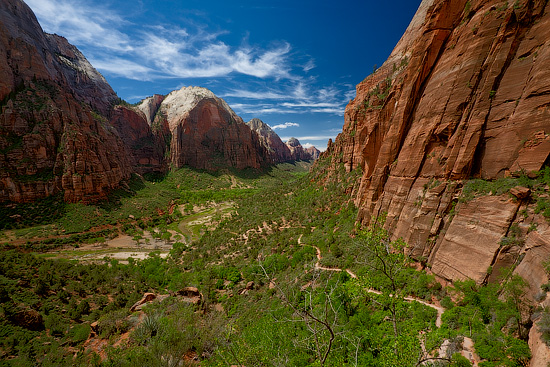 At first relatively flat trail very soon becomes steep and presents a number of gradual ascents and series of switchbacks. The overall elevation gain is 464 meters.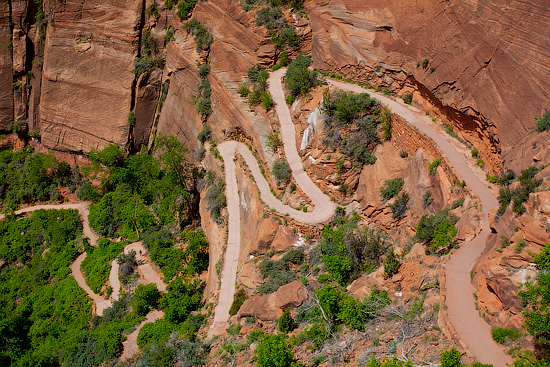 The Walter's Wiggles, a series of 21 steep switchbacks is a last hurdle before the Scout's lookout – turnaround point for those who's afraid of heights or just had enough of this constant ascend.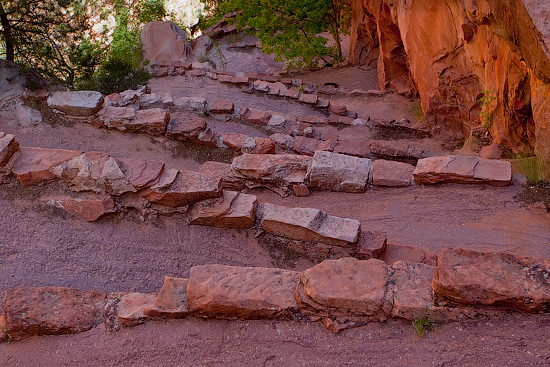 After the lookout, trail becomes very narrow (1.5-2 metres) with deep drops on both sides – 365m on one and 250m on the other. Chains are installed along some parts of this final summit. This is the best part of the hike – views along the way are incomparable and extremely impressive.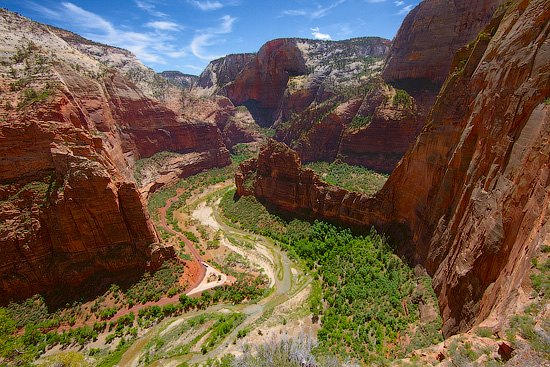 At the top you will find nothing except scenic views in all directions over the Zion Canyon overseeing all major landmarks – Virgin River, The Organ, Big Bend, Cathedral Mountain, Observation Point and Cable Mountain.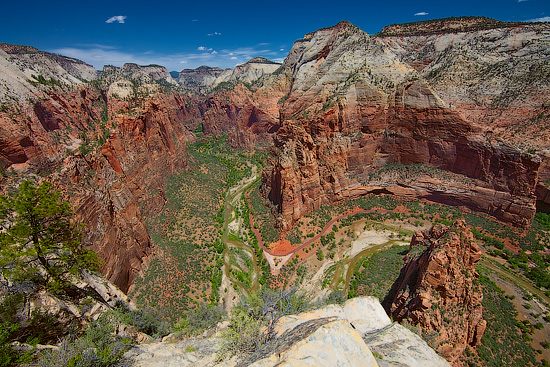 This track is a hard one, please prepare for it – wear appropriate footwear, take enough water, sunscreen and start early. Good luck!